My Vegan Recipes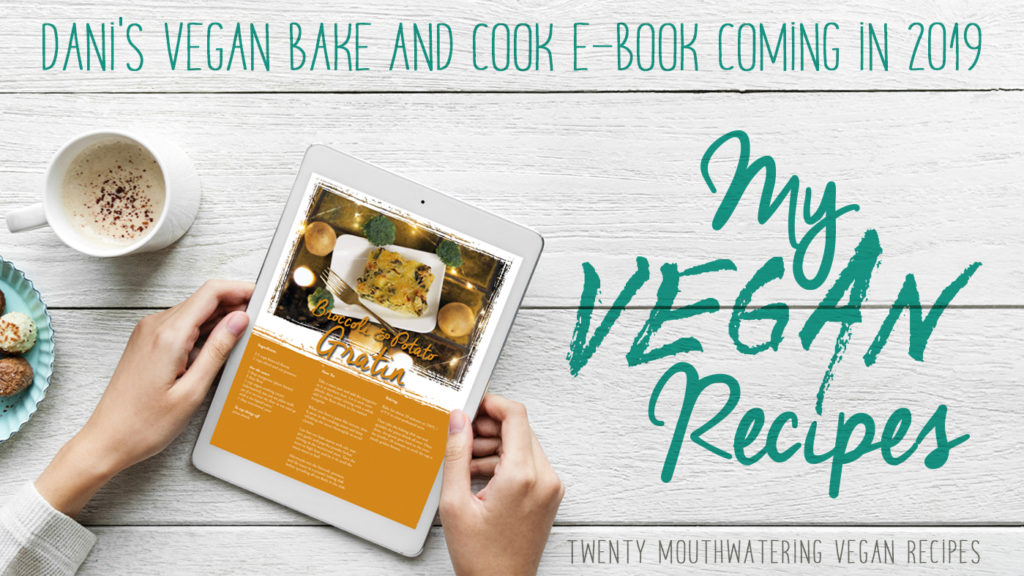 Bake and Cook eBook with mouthwatering easy vegan recipes. Coming in early 2019!
Hi I'm Dani. Nice to meet you.
Since I was a child and jumped around my gran's kitchen watching her cook and especially bake, I was fascinated by the fact that with a few ingredients you could create a completely new world – visually and flavour-wise. For me the kitchen has always been some magic laboratory and that is basically how most of my recipes come into being:
By experimenting with ingredients, flavours, textures and grabbing ideas from existing recipes or interesting dishes I had the pleasure to try, resulting in me throwing it all together making my own thing out of it because even with simple ingredients you can create something really extraordinary. Vegan food doesn't need to be boring!
As with everything: Nothing is impossible once an idea is born in your mind.
Current Status: in progress
Available Language Versions:
✔English ✔German ✘French ✘Italian ✘Portuguese ✘Spanish
Photography:
fine-tuning and last food shoots to come
eBook Cover:
Outdoor photo shoot in better weather conditions
Stay up-to-date: Follow me on Instagram @danileopink for more!
Plant-Powered BADASS
Merch available at Teespring
$5/€5 of each item's profit will be donated to selected animal causes/charities.